Montag, 17. October 2022
dies academicus

Montag, 24. October 2022, 18 Uhr
Anna Zhelnina, University of Helsinki

Class, gender, and urban futures: contesting urban redevelopment in Moscow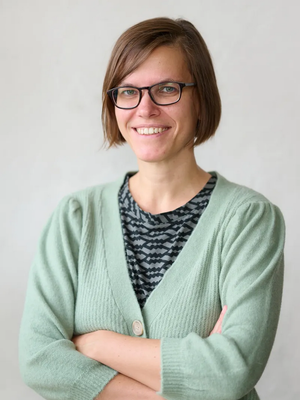 In 2017, Moscow's government announced a large-scale urban redevelopment project, the Renovation program. The massive program suggested demolishing thousands of socialist-era apartment buildings across the city and relocating the residents into new high-rises. The new prospect triggered mobilizations on both sides, among the opponents as well as supporters of demolitions. In this talk, I will explore how intersecting inequalities, such as class, ethnicity, and gender influenced people's decisions to support or oppose Renovation and shaped their interactions with neighbors, authorities, and activists from opposing camps. I will analyze the mobilization in response to Renovation as a crisis, an extended moment of extreme uncertainty, in which new futures were created from a polyphony of individual perspectives, aspirations, and projects.

Montag, 07. November 2022, 18 Uhr
Jennifer Robinson, University College London
Discussants: Nadir Kinossian (IfL Leipzig) and Hannah Schilling (Evangelische Akademie zu Berlin)

Buchvorstellung - Comparative Urbanism: Tactics for Global Urban Studies

'Comparative Urbanism fully transforms the scope and purpose of urban studies today, distilling innovative conceptual and methodological tools. The theoretical and empirical scope is astounding, enlightening, emboldening. Robinson peels away conceptual labels that have anointed some cities as paradigmatic and left others as mere copies. She recalibrates overly used theoretical perspectives, resurrects forgotten ones long in need of a dusting off, and brings to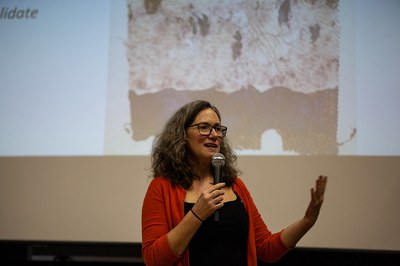 the fore those often marginalised. Robinson's approach radically re-distributes who speaks for the urban, and which urban conditions shape our theoretical understandings. With Comparative Urbanism in our hands, we can start the practice of urban studies anywhere and be relevant to any number of elsewheres.'
Montag, 14. November 2022, 18 Uhr
Noam Brenner, Hebrew University of Jersusalem
Seeing peace like a city: The case of Jerusalem
Violently contested cities are at the heart of ongoing ethnonational conflicts, and their final status is often a central issue for peace negotiations without which no final resolution can be reached. These negotiations, typically led by national politicians and diplomats, include little, if any, representation of local actors and voices. These voices are often fundamentally different from those of state-centri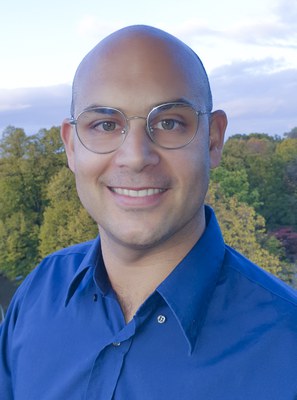 c actors, and they may bring to the table different ideas, values and perspectives concerning the future of contested cities. This article integrates the "seeing like a city" theoretical approach with the growing literature on urban peacebuilding and asks: How is "seeing peace like a city" different from "seeing peace like a state?" We analyse the case study of Jerusalem using historical analysis, public opinion surveys and in-depth interviews to illustrate the tension between state-centric and city-centric logics. Our findings show the distinction between the focus of state-centric processes on 'rigid' issues (e.g. security and sovereignty) and the focus of city-centric processes on 'soft' issues (e.g. tolerance and daily life). We conclude the paper with an explication of the implications of our framework, "seeing peace like a city", for research and practice in other violently contested societies.
Montag, 21. November 2022, 18 Uhr
Sandra Jasper, HU Berlin

Special Event - Film Screening: Film as Method in Urban Research screening "Natura Urbana - The Brachen of Berlin" by Sandra Jasper & Matthew Gandy, Discussant: Hilary Silver 
The film takes us from the Trümmerlandschaften and their unique ecologies to the abandoned roofs of the Friedrichshagen Waterworks on the edge of the city. Encountering an extraordinary variety of spontaneous vegetation from all over the world that has sprouted along railway lines, street corners, and in the distinctive Brachen of Berlin.
In Natura Urbana the changing vegetation of Berlin serves as a parallel history to war-time destruction, geo-political division, and the newest phase of urban transformation. Natura Urbana takes us on a unique journey through Berlin ranging from the botanical microcosm of cracked paving stones to elaborate attempts to map the entire city in terms of its distinctive ecological zones.
Montag, 28. November 2022, 18 Uhr

Hilary Silver, George Washington University
Discussant: Thomas Faist (Bielefeld University)
Neighborhood Integration: Everyday Encounters in the Diverse German Capital
"Integration" has become a fraught term in German discourse, but remains a key sociological concept. Formal integration policies, institutions, and programs at the European, Federal, State, and District levels offer similar but distinctive definitions of their objectives. But rarely does the welter of language and history courses, employment and social policies, citizenship laws, cultural debates about democratic, gender, and religious values and schooling quality acknowledge the implications of everyday encounters of local residents of diverse backgrounds. This paper contrasts ordinary social interactions, both friendly and conflictual, in two Berlin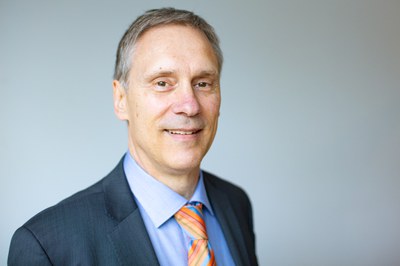 neighborhoods, one in the former East, the other in the West. A more social conception of integration recognizes the role of everyday civility, associational networks, "cosmopolitan canopies" and celebrations in shared spaces and mundane activities that knit together strangers with a common neighborhood identity.
Montag, 05. December 2022, 18 Uhr
François Bonnet, Sciences Po Grenoble
The Upper Limit: How Low-Wage Work Defines Punishment and Welfare 
Since 1993, crime in the United States has fallen to historic lows, seeming to legitimize the country's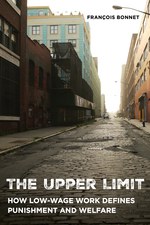 mix of welfare reform and mass incarceration. The Upper Limit explains how this unusual mix came about, examining how, beginning in the 1970s, declining living standards for the poor have defined social and penal policy in the United States, making welfare more restrictive and punishment harsher. François Bonnet shows how low-wage work sets the upper limit of social and penal policy, where welfare must be less attractive than low-wage work and criminal life must be less attractive than welfare. In essence, the living standards of the lowest class of workers in a society determine the upper limit for the generosity of welfare and for the humanity of punishment in that society. The Upper Limit explores the local consequences of this punitive adjustment in East New York, a Brooklyn neighborhood where crime fell in the 1990s. Bonnet argues that no meaningful penal reform can happen unless living standards and the minimum wage rise again. Enlightening and provocative, The Upper Limit provides a comprehensive theory of the evolution of social and penal policy.
Montag, 12. December 2022, 18 Uhr
María José Álvarez Rivadulla, Friederike Fleischer & Adriana Hurtado Tarazona, Universidad de los Andes
Networks of Care  
In the early months of 2020, confronted with a yet unknown rapidly spreading infectious disease, the world went into panic mode. Offices sent employees to work from home, schools and other social institutions were closed, and people were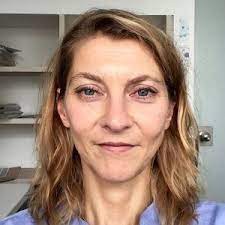 increasingly isolated in their homes. Care work became the center of households' daily concerns, and especially women spent even more time and unpaid labor on related tasks. This was the moment when the Bogotá Mayor's Office introduced a new policy in the city's neglected and impoverished urban peripheries that aims at fostering class and gender equality. In this talk, we present the initial findings of our new research project about the innovative program "Mananzas de Cuidado" (Neighborhood Care Centers), which offers a variety of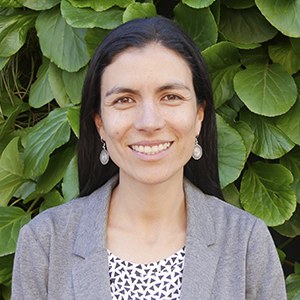 services to "carers" in an effort of alleviate their burden and improving women's lives. Besides highlighting the tangible benefits of this initiative, we also interrogate the policy from a social capital perspective: How does the program connect vulnerable women to institutions, to other women and resources? And, what is the effect on women's lives and wellbeing?
Montag, 09. January 2023, 18 Uhr
John Joe Schlichtman, DePaul University

Buchvorstellung - Showroom City: Real Estate and Resistance in the Furniture Capital of the World. A unique and engaging account of local urban decision-making within the globalizing world.
Showroom City is a story of exclusionary growth and unchecked development, of a city flailing to fill the void left by its dwindling factories. It engages the lessons behind High Point, North Carolina's deindustrialization as well as its stunning reinvention, revealing how power operates locally and how citizens may affirm, exploit, influence, and resist the takeover of their community.
Montag, 16. January 2023, 18 Uhr
Tuba İnal-Çekiç and Urszula Woźniak, HU Berlin

Buchvorstellung - We, the City: Plurality and Resistance in Berlin and Istanbul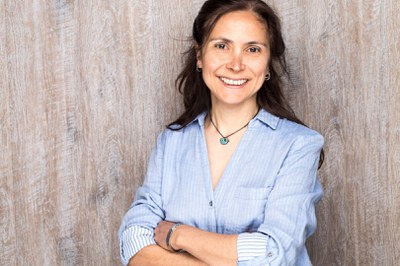 In the face of uninhibited neoliberal restructuring, Berlin and Istanbul have for the past decade been subject to various forms of political polarization and social injustice. As a result, the struggles for affordable housing, access to public space, fair labor, ecological justice, and the right to live differently have intensified. Various forms of grassroots resistance have put the relationship between local governments and social movements to the test, provoking questions about where and how the city's political subjects emerge. Blending dialogues, essays, and critical reflections, this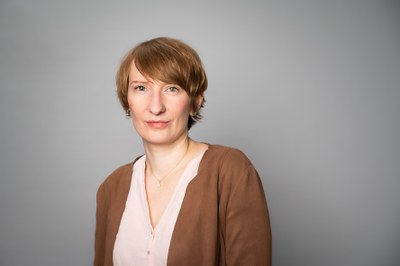 e-book investigates the ways in which the residents of Berlin and Istanbul experience, express, and contest the physical, political, and normative reordering of their cities. Three chapters focusing on (i) various forms of urban resistance, (ii) the un/silencing of subjects, and the seemingly mundane (iii) practice of walking put the idea of a multiplicity of political subjects in the urban to the test, to ask: Who are We, the City?
Montag, 23. January 2023, 18 Uhr
Carlos Sandoval García, Universidad de Costa Rica

Forced migration in Central America. Trajectories, trends, and politics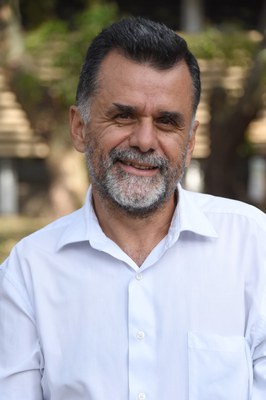 This presentation aims to analyse three main trajectories of mobility in the region: transit migration of people coming mainly from Venezuela, Cuba, Haiti and African countries who seek to approach the Mexico/US border, Nicaraguans migrating to Costa Rica, a main case of South to South migration, and Central Americans leaving their countries wishing to reach the US. It also seeks to reflect on the relationship between structural factors that force people to migrate, including material dispossession, gender and sexual violence, criminal violence and climate emergency, and the securitization policies that impede them to arrive to destination countries. The presentation ends asking to what extend there is an urgent need of a right not to have to migrate forcefully.
Montag, 06. February 2023, 18 Uhr
Michele Lancione, Polytechnic of Turin

Inhabiting Radical Housing: Violent histories, mundane struggles, and the intersection of the housing political 
In their modes of organising and fighting housing injustice, radical housing movements demand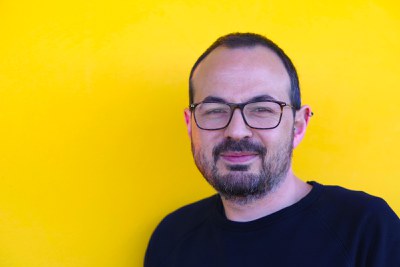 more than just housing. Across the urban north and south, they bring to the fore profound critiques of dominant economic, cultural, and societal inequalities. Scholarship investigating these grassroots efforts is copious but still limited: it theorises radical struggles mostly from a Western tradition; it largely fails to bring resistance into dialogue with new modes of theorising the city; and it is still too cautious in its theorisation of the political. How housing and inhabitation struggles enable people to articulate wider, if often mundane, politics to fight class, race, and gender injustice? This is a crucial question to appreciate how the struggle for housing is central in the definition of urban futures across geographies. The paper advances a critical epistemological orientation to tackle these questions, expanding on decolonial, vitalist and processual approaches to urban studies. It proposes to rethink the politics of urban precarity from the ground, beyond the colonisation operated by humanitarian approaches, to focus instead on tracing historical violence, translocal political and societal structurations, and the embodiment of the housing political.
Montag, 13. February 2023, 18 Uhr
Penny Koutrolikou, National Technical University of Athens

Philantrocapitalism's urban injustices in Athens

Philanthropy has been gaining prominence in multiple fields; not least in the urban. The hegemony of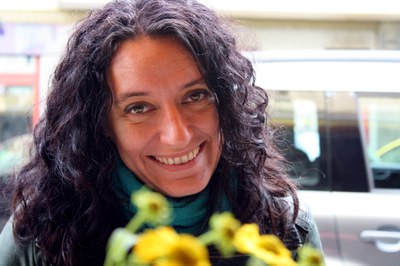 neoliberal policies with their subsequent retrenchment of public resources coupled with a continuum of crises have created an 'opening' for private bodies to play an increasingly decisive role in key sectors of social and political life. Thus, in several crisis-inflicted cities local and global philanthropic foundations become key stakeholders in project development and implementation as well as in restructuring the terrain (and the agenda) of urban governance.
This presentation discusses the increasing influence that philanthropic foundations have on urban transformations in the city of Athens. These transformations include new governance arrangements, spatial interventions, cultural 'millieux' as well as new urban imaginaries that are 'adorned' with the notions of participation, commons, inclusion, diversity – to just name a few. These multifaceted transformations transpire at the spatial and governance levels but also at the discursive one. Focusing on Athens and drawing on critical development scholarship, this presentation aims to question philantrocapitalism as yet another "anti-politics machine" that extracts value from certain discourses, places and cultural groups while perpetuating ingrained injustices and further enclosing access and influence on decision-making.