The Socio-Legal Lab: An Experiential Approach to Research on Law in Action, Book Launch with Siddharth de Souza and Lisa Hahn
When

Nov 29, 2022

from 06:15 to 07:45
Where

E 25, Unter den Linden 9 und Stream

Contact Name Valentin Feneberg

iCal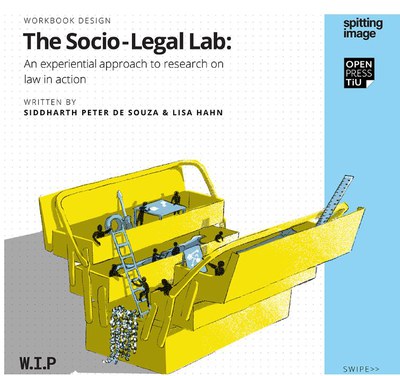 Are you interested in exploring socio-legal research methods and are looking for guidance on how to do so? The interactive workbook "The Socio-Legal Lab: An Experiential Approach to Research on Law in Action" is designed to accompany researchers on their way through a socio-legal research project. The book employs the idea of a "lab" as a space for interactive and experiential learning. In that spirit, the talk will give an overview of the book, but will do so in an interactive manner by trying out selected exercises with the audience.
More information on the workbook can be found here.
Siddharth de Souza is a post-doctoral researcher at the Global Data Justice Project, Tilburg Law School.
Lisa Hahn is a Ph.D. Candidate in Law at Humboldt University Berlin (HU Berlin) and a Research Assistant at the Berlin Social Science Center (WZB).


The event is part of the LSI Werkstattgespräche and of the LSI Berlin Book Launches.